Tenants – We are here to help YOU!
---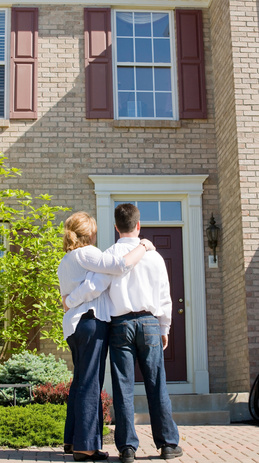 Just because you are renting, why should you accept anything less than the perfect property? Well, we at B Simmons & Son think you shouldn't and our aim is to ensure that you don't have to.
We pride ourselves in the quality of our properties and the service that we offer to our tenants, many of whom renew their tenancies year after year.
We want to make your renting experience as simple and hassle-free as possible. We have therefore put together some guidelines that will assist you in the renting process.
Tenancy Application/References:
When you have found a suitable property to rent, ALL persons aged eighteen or over will be required to under-go our Referencing process.
References are chargeable and the details of the cost are as per the attached Terms of Business. (Please click here to download our Terms of Business.) Please carefully read through this document to ensure that you are aware of our procedures and your obligations.
Before the referencing process can commence, you are required to sign and return the Terms of Business to us together with your referencing monies.
Once we have received the Terms of Business and the payment, we will instruct our referencing company to email you the online application form. Each tenant, over the age of 18, will be required to complete an application.
It is essential that you complete the on-line application form immediately. No move-in dates will be agreed with you until the reference process has been completed.
Once we are in receipt of your references, we require 10 working days in order to prepare the property and produce all the necessary documentation required for your move in.
Affordability Calculator
As part of the referencing process, we will need to be satisfied that you can sufficiently afford the rent. Our referencing company, Check Search, will confirm this however before you commence the referencing process you can easily check that your annual income will be acceptable by completing the Affordability Calculator:
Tenancy Deposit
For properties that are managed by B Simmons & Son, we register the deposit with a Tenancy Deposit Scheme, in accordance with the requirements of the Housing Act 2004. For those where we are providing a Tenant Find service only, then your deposit will be passed to your Landlord who will be responsible for registering your deposit in accordance with the Deposit Regulations.
For those deposits that we register with the DPS, within 2-3 weeks of moving into the property, you will receive a letter from us confirming the registration of your deposit and giving you details of your Unique ID Reference number.
Its very important that you keep this letter safe as at the end of the tenancy you will need your reference number in order to claim your deposit back.
If, for any reason, you mislay this, you will need to contact the TDS direct and arrange for them to re-issue it to you. Please note that this takes between 5-10 working days and, due to data protection, is not something that we can arrange for you.
You can contact the TDS on www.thedisputeservice.co.uk
Return of your Deposit monies
At the end of the tenancy, we (or your Landlord if we are not managing the property) will undertake a check-out with you regarding any issues or deductions, (if any), from the deposit.
Once this has been done, we will commence the process of returning your deposit. This is a two-way process: we, as the Agent, have to release the deposit and you, as the Tenant, have to accept it and provide details of where you want the payment made.
This process is done online via www. thedisputeservice.co.uk
When we have completed our part of the process, you will receive a notification email from the TDS advising you that your refund has been initiated and asking you to log onto the website and accept it.
In order for us to commence the return of your deposit, we will require your forwarding address, so please ensure that when you give us your written notice that you provide this information.
Inventory & Schedule of Condition
The majority of our Landlord's will pay for and provide an Inventory & Schedule of Condition of the property when you move into the property. This will be undertaken by an external company.
When you leave the property at the end of the tenancy, whenever that may be, you will be responsible for the cost of the Check Out of the Inventory. This will be undertaken by the company who produced the Inventory & Schedule of Condition. Details of costs will be provided to you.
Tenancy Agreements
B Simmons & Son use Assured Shorthold Tenancy Agreements. Please click here to view an example of our standard Tenancy Agreement.
Rental Payments
All rents are due monthly in advance. You will be required to pay your first months rent and deposit in cleared funds prior to moving into the property. Your rental payments must be by Standing Order on a monthly basis. Please note that the Standing Order must be dated 3 days prior to your rent due date to allow for clearance. Your rent due date will be the date on your Tenancy Agreement – no alterations can be made to this date.